Pūhā & Pākehā was launched in 2014 by husband and wife team Jarrad and Belinda McKay – home cooks with a passion for reconnecting Kiwis with the tastes of Aotearoa. Their kaupapa (the story of their brand) tells a tale of embracing two different worlds: 'Pūhā' representing traditional Māori kai and 'Pākehā' representing modern flavour and cooking methods. The ampersand in their title (symbolising the word 'and') represents inclusiveness – it brings the two cultures together.
Since their launch, the McKay's unique twist on Māori kai proved to be a hit year after year. It quickly became evident they needed a permanent base to satisfy their growing customer base and on 10 October 2018, their new eatery was opened.
"We offer the same 'street food' that's been so well received in our caravan over the past few years, but customers will also now have a casual, relaxed space in which to enjoy that food," says Belinda.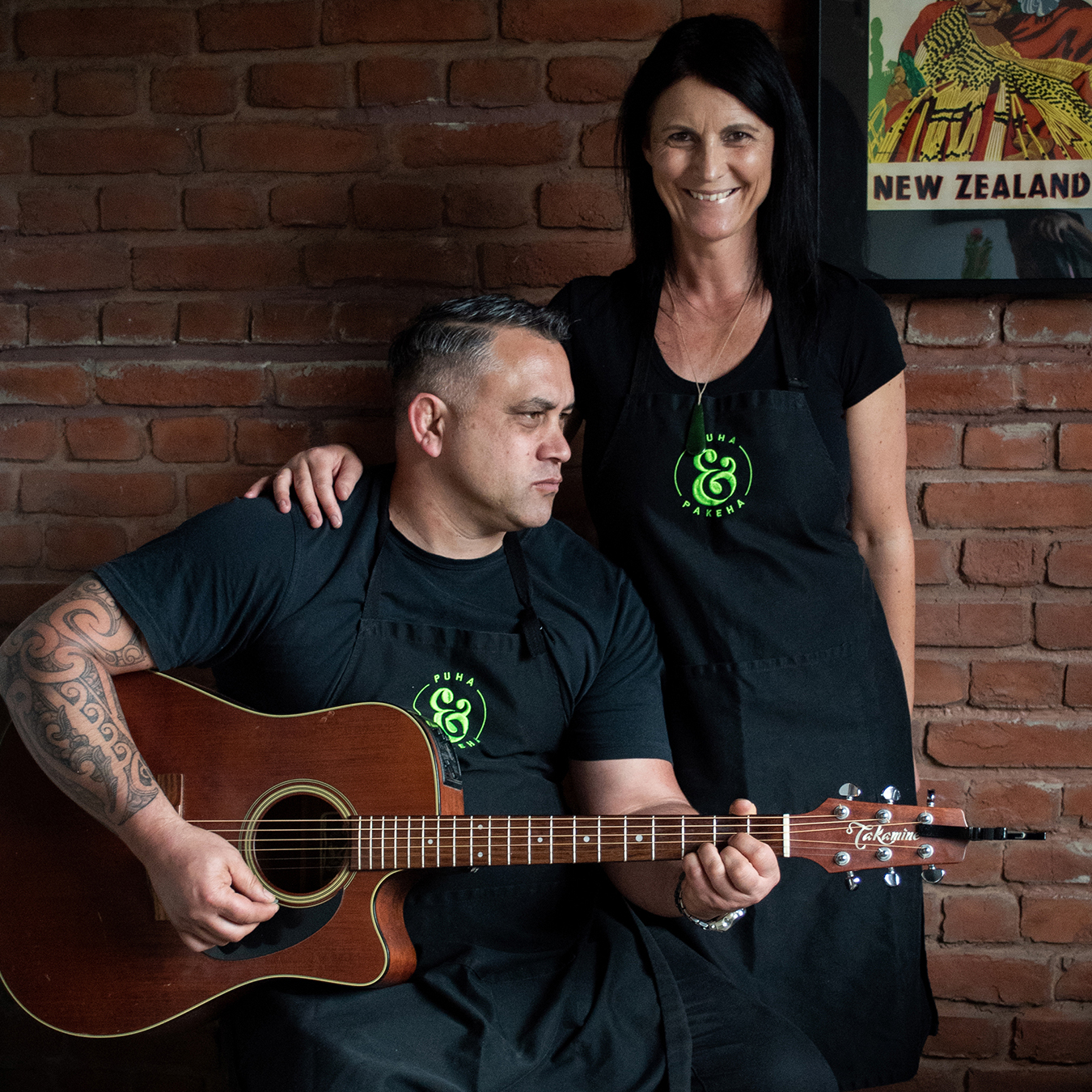 Favourites from their food truck, such as tua tua fritters with kina chili chive mayo, kūmara and coconut bites and the Aotearoa reuben sandwich, will still feature proudly on the menu of the new location. With more kitchen space comes more inspiration and new dishes, like piko piko and edamame bites and a hāpuku raw fish salad have made their debut. Those with a sweet tooth will also be tempted by creative Kiwiana desserts and milkshakes, such as a fried bread ice cream sandwich with mānuka caramel sauce and a marmite and chocolate milkshake.
While customers can now enjoy the hip and cosy scene of the new Grey Lynn premises – complete with a guitar for customers to engage in a waiata or two – the old caravan will continue to be available for catering, parties and weddings, and will remain a fixture at some of Auckland's best markets and events.
Destination AKL 2025, the new strategy for improving Auckland's visitor economy, has identified the need to establish food tourism in Auckland and enhancing Māori cultural experiences.  Pūhā & Pākehā hits both nails on the head, and its new eatery will undoubtedly further its popularity amongst locals and visitors to New Zealand – anyone who want to experience a true taste of our land at a wallet-friendly price.
Pūhā & Pākehā is located at 108 Surrey Crescent, Grey Lynn. It is open Wednesday to Saturday 5pm -9pm and Sunday 3pm - 7pm. Or, to find them at a market or event, follow their social media or check their website for details.